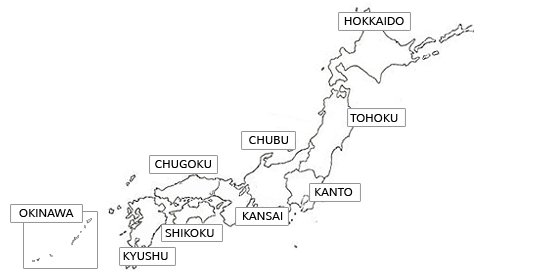 Japan has eight beautiful regions rich in culture and diversity. Select a region to explore and view available ryokans.
Welcome to Seryo. This family-run Traditional Ryokan is located near historical Sanzen-in Temple in Ohara. Originally a tea farm, there are 10 modern and traditional Japanese-style guest rooms at Seryo. A beautiful Japanese garden surrounds the ryokan and all of the guests rooms have views of the garden. There are indoor and outdoor hot spring baths for both women and men (same gender only). Traditional Kyoto-style cuisine is served to the guests, and all meals are served in the ryokan's dining area, which overlooks the Japanese garden. Check-in time is after 16:00 and check-out time is before 10:00. Parking is available.
Facilities
(click to expand)
GUEST ROOMS
Japanese Style Room with Private Bath
Japanese Style Room with Private Toilet Avialable
Large Japanese Style Room (4 or more guests)
Non-Smoking Rooms
Hanare, (Private Guest Residence)
Towels
Single Guests:
Children under 12 Years allowed:
HOT SPRINGS and BATHING FACILITIES
Shared Outdoor Hot Spring Bath (Same Gender Only)
Shared Indoor Hot Spring Bath (Same Gender Only)
Private Hot Spring Bath in Guest Room
Private Outdoor Hot Spring Bath (Attached to Guest Room)
"Family Bath" (Privately Reserved Hot Spring Bath)
Mixed Outdoor Hot Spring Bath
Shared Outdoor Bath (Same Gender Only)
Shared Indoor Bath (Same Gender Only)
Private Outdoor Bath (Attached to Guest Room)
"Family Bath" (Privately Reserved Bath)
Mixed Outdoor Bath (Both Genders)
MEALS
Dinner and Breakfast Plan Available
Breakfast Plan Only Available
No Meal Plan Available
Special Meal Request (e.g. No Pork)
Vegetarian Meals (with fish)
Vegetarian Meals (no fish but with fish broth)
Western-style Breakfast
Dinner Served in Guest Room
Breakfast Served in Guest Room
OTHER
English Ability of the Ryokan Staff/Owners:

Basic English Spoken

Internet Connection:

Wifi Available

Parking:

Free Parking

Curfew Time:

23:00

Pickup Service:
Pay with a Credit Card:
Shops and Restaurants Near Ryokan:
Guest Photos:
You Must Be Logged In To Submit A Guest Review
Ryokan Reviews:
Warm night in excellent and familiar atmosphere
Month Of Visit: July
Country Of Reviewer: Switzerland
We spent one night at Seryo with our family. A great experience, highly recommendable. The atmosphere is really nice, including the marvellous garden; the rooms could need little renovations. Personell is extremely kind and english is spoken. Dinner and breakfast are just fantastic! Very nice the hot spring bath. Thanks a lot for the great hospitality!!