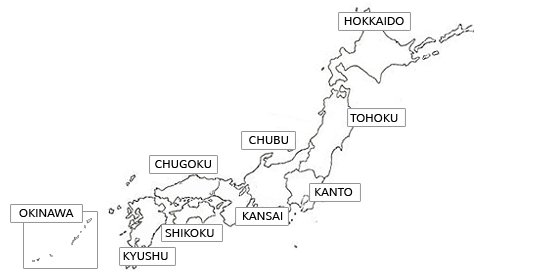 Japan has eight beautiful regions rich in culture and diversity. Select a region to explore and view available ryokans.
Established in 1917, Momijiso is a comfortable and cozy Traditional Ryokan with 6 Japanese-style rooms (including 1 non-smoking room). Momijiso is located in the heart of beautiful Momijidani Park and the ryokan has a Japanese garden, a stream running behind the ryokan, and it is surrounded by maple trees. The owners of this ryokan take special pride in giving the best service and attention to all of their guests. Delicious (and plentiful) home-style Japanese cuisine is served to the guests at Momijiso. Check-in time is after 15:00 and check-out time is before 10:00 am.
Facilities
(click to expand)
GUEST ROOMS
Japanese Style Room with Private Bath
Japanese Style Room with Private Toilet Avialable
Large Japanese Style Room (4 or more guests)
Non-Smoking Rooms
Hanare, (Private Guest Residence)
Towels
Single Guests:
Children under 12 Years allowed:
HOT SPRINGS and BATHING FACILITIES
Shared Outdoor Hot Spring Bath (Same Gender Only)
Shared Indoor Hot Spring Bath (Same Gender Only)
Private Hot Spring Bath in Guest Room
Private Outdoor Hot Spring Bath (Attached to Guest Room)
"Family Bath" (Privately Reserved Hot Spring Bath)
Mixed Outdoor Hot Spring Bath
Shared Outdoor Bath (Same Gender Only)
Shared Indoor Bath (Same Gender Only)
Private Outdoor Bath (Attached to Guest Room)
"Family Bath" (Privately Reserved Bath)
Mixed Outdoor Bath (Both Genders)
MEALS
Dinner and Breakfast Plan Available
Breakfast Plan Only Available
No Meal Plan Available
Special Meal Request (e.g. No Pork)
Vegetarian Meals (with fish)
Vegetarian Meals (no fish but with fish broth)
Western-style Breakfast
Dinner Served in Guest Room
Breakfast Served in Guest Room
OTHER
English Ability of the Ryokan Staff/Owners:

A Little English Spoken

Internet Connection:

Wifi Available

Parking:

Free Parking

Curfew Time:

22:00

Pickup Service:
Pay with a Credit Card:
Shops and Restaurants Near Ryokan:
Guest Photos:
You Must Be Logged In To Submit A Guest Review
Ryokan Reviews:
Forest Oasis
Nick
Month Of Visit: June
Country Of Reviewer: USA
This place is fantastic! The owner picked us up from the ferry in his minivan and the ride up to the guesthouse was an adventure in itself, twists and turns, bouncing all over the place. My daughter (9 years) loved seeing the deers in town. We had 2 blissful nights at this place. So relaxing, our room had a deck overlooking a koi pond, and the only sounds were running water from the pond and the nearby river. The staff are very very attentive and the meals were top notch. Had some amazing sake here too. My only complaint is that they do not take credit cards, so make sure you have enough cash if you didn\'t pay before arriving. We had some difficulty with that. Other than that, highly recommended! Thanks to Marco for helping me out with the money thing!!!
Highlight of Our Entire Trip
George
Month Of Visit: June
Country Of Reviewer: USA
This was an absolutely wonderful experience, and one of the true highlights of our entire ten day trip to Japan. Getting a pickup at the ferry was easy and essential, since it\'s a bit of a hike with all the bags. Our room overlooked the koi pond, and the sound of the waterfall down the mountain was soothing and relaxing. The service is wonderful, thoughtful and kind, despite a pretty significant language barrier. But we were able to communicate effectively. They also were very accepting of our one year old daughter, and made us feel right at home. The food was simply stellar, and possibly the best meal we had in Japan. They even had us eat in a tatami room so that our daughter could play while we enjoyed the food and personal service. Just lovely. The location itself, partway up the beautiful Mt. Misen and right in the park is wonderful, peaceful, and serene. We could not recommend Momijiso more highly.
Beauty in the forest
Cristina
Month Of Visit: September
Country Of Reviewer: Spain
It\'s a beautiful and charming place in your way to the Minsen ropeway. There is a small pond with carps and you can listen to the water all nigth (very relaxing). The diner and the breakfast were really good and the staff is wonderfull. A great experience.