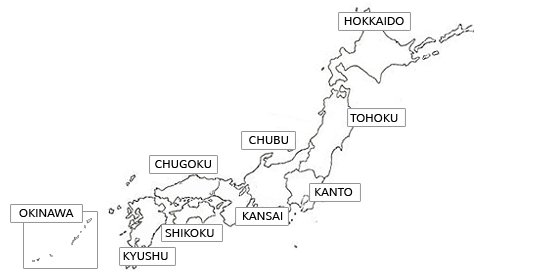 Japan has eight beautiful regions rich in culture and diversity. Select a region to explore and view available ryokans.
Welcome to Henjoson-in. This large traditional Buddhist Temple received his name from the Dainichi Nyorai, the Universal Illuminating Deity known as Henjoson-in. The rooms have a relaxing garden view and are spacious. In this temple the food is plentiful, "Shojin-Ryori" (vegetarian Kaiseki) is served in the large dining room. Henjoson-in has a beautiful wooden bath with a nice view. During the Edo Period several major artists stayed at Henjoson-in. There is a morning prayer that starts at 6:00 am from April to September and at 6:30 am from October to March. As guests of the Henjoson-in you are invited to attend or simply watch these prayer services. The prayer service is about 40 minutes long.
Facilities
(click to expand)
GUEST ROOMS
Japanese Style Room with Private Bath
Japanese Style Room with Private Toilet Avialable
Large Japanese Style Room (4 or more guests)
Non-Smoking Rooms
Hanare, (Private Guest Residence)
Towels
Single Guests:
Children under 12 Years allowed:
HOT SPRINGS and BATHING FACILITIES
Shared Outdoor Hot Spring Bath (Same Gender Only)
Shared Indoor Hot Spring Bath (Same Gender Only)
Private Hot Spring Bath in Guest Room
Private Outdoor Hot Spring Bath (Attached to Guest Room)
"Family Bath" (Privately Reserved Hot Spring Bath)
Mixed Outdoor Hot Spring Bath
Shared Outdoor Bath (Same Gender Only)
Shared Indoor Bath (Same Gender Only)
Private Outdoor Bath (Attached to Guest Room)
"Family Bath" (Privately Reserved Bath)
Mixed Outdoor Bath (Both Genders)
MEALS
Dinner and Breakfast Plan Available
Breakfast Plan Only Available
No Meal Plan Available
Special Meal Request (e.g. No Pork)
Vegetarian Meals (with fish)
Vegetarian Meals (no fish but with fish broth)
Western-style Breakfast
Dinner Served in Guest Room
Breakfast Served in Guest Room
OTHER
English Ability of the Ryokan Staff/Owners:

A Little English Spoken

Internet Connection:

No Internet Connection

Parking:

Free Parking

Curfew Time:

22:00

Pickup Service:
Pay with a Credit Card:
Shops and Restaurants Near Ryokan:
Guest Photos:
You Must Be Logged In To Submit A Guest Review
Ryokan Reviews:
Delightful Christmas
Rebecca
Month Of Visit: December
Country Of Reviewer:
This was a wonderful experience, with great food and atmosphere. The onsen was wonderful, and the setting and location was great for exploring. December was very chilly through the corridors and common areas, but the room and dining space were cozy. The one thing we wish from the experience was that we would be allowed to see a bit more of how the monks really lived. The meals we had were wonderful, but we were curious to know what they eat for their dinners and what they do throughout their day. That being said, great experience.
Stunning!
Grant
Month Of Visit: October
Country Of Reviewer:
Words cannot truly express our experience at Henjoson-in/Koyasan. Arriving in the dark of night only glimpsing slivers of the illuminated temples through the towering Japanese cedar trees. This set the mood perfectly. We were warmly greeted upon arrival at Henjoson and checked into our beautiful room with minimal fuss. I really don\'t want to give too much away. It was the element of surprise and discovery that made our stay so enchanting. I would rate 6 stars if I could!
Barry
Barry
Month Of Visit: September
Country Of Reviewer:
We had excellent ryokan rooms at Henjo-son. The food, vegetarian, of course, was excellent. Grounds, staff support (though with limited English), were also terrific. Location, quite close to the entrance to the graveyard of graveyards, also a nice plus.
excellent!
Carlo
Month Of Visit: July
Country Of Reviewer: Italy
interesting experience from all points of view
Lost in translation
Edward
Month Of Visit: April
Country Of Reviewer: Belgium
Enjoyable experience
Henjoson-in the amazing!
Anne
Month Of Visit: December
Country Of Reviewer:
The best place we could\'ve stayed! A wonderful accommodation, extremely welcoming. The room had a view of the gorgeous garden. Dinner and breakfast were delicious. December is a bit chilly and nothing could\'ve have been better than the green tea waiting for us. :) The onsen is magnificent, a gret wy to freshen up and warm up! We also attended the morning prayer. While I don\'t know what was being said, it was a very grounding experience. They even held our bags the day we checked out so we could do some more exploring before we left.